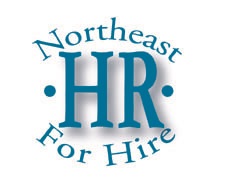 ALBANY, New York – June 20, 2018 – BST & Co. CPAs, LLP, one of the Capital Region's leading financial and management consulting firms, today announced the acquisition of the human resources and management consulting company Northeast HR for Hire. The Albany-based firm will continue to serve clients throughout the Capital Region and nationwide operating under the BST banner, effective immediately.
The acquisition enhances and complements BST's service offerings of tax planning, financial consulting, and business valuation with expertise in human resources operations. 
The new division of BST will be led by Jack McGaughnea who founded Northeast HR For Hire in 2001 and has more than 34 years of experience as a human resources professional.
"We are pleased to welcome Jack to BST as we expand our services to meet a growing need for expertise in the field of human resources. This latest acquisition is part of our ongoing strategic plan to take advantage of the increasing trend among businesses to seek solutions to their day to day challenges through outsourcing to trusted professionals," said Ron Guzior, managing partner of BST & Co. "Jack has built an outstanding operation that meets a demand critical to the success of companies both small and large, public and private. All of us at BST are thrilled to offer this new line of service."
Under the BST banner, Northeast HR for Hire will continue to offer a full-range of human resources services individually designed to meet each client's needs, including: employee and labor relations; recruitment; orientation and training programs; compensation and benefit design; federal and state employment regulation compliance; discipline and termination procedures; safety programs and compliance; and worker's compensation law and claims management, amongst others.
"For nearly two decades, Northeast HR for Hire has provided superior and innovative human resources management services to hundreds of companies. We offer businesses the opportunity to have a team of expert human resources professionals at their disposal, without the overhead costs," said McGaughnea. "I have long respected the team at BST and am excited to join them and to help expand their capabilities and operations."
The acquisition of Northeast HR for Hire marks a continued focus by BST on developing and introducing outsourcing alternatives for companies.
In 2017, BST acquired the finance, management and accounting services company CFO for Hire. The division's team members visit clients' offices on a routine basis to conduct a variety of basic bookkeeping and long-term accounting services individually designed to meet each client's needs. CFO for Hire also provides oversight of internal financial staff; and can assume the role of interim chief financial officer by offering oversight of a company's accounting and finance departments.
The firm also continues to expand its Virtual Accounting Solutions service line, which offers a digitally-based answer to business accounting and finance needs. The cloud-based system provides an efficient process for companies to improve their finance and accounting functions. The division's team members leverage state-of-the-art, industry-leading technologies and solutions to remotely manage client finance and accounting operations.
With roots tracing back to 1944, BST & Co. CPAs, LLP is recognized as one of the largest accounting and consulting firms in upstate New York. The firm offers traditional accounting, auditing and tax services; as well as specialty services related to business valuation, forensic accounting, litigation support, employee benefit plan auditing and consulting, governmental auditing and consulting, merger and acquisition assistance, wealth management and personal financial planning, and estate and gift tax consulting, amongst other services.
The firm is a long-standing member of the RSM US Alliance, a premier affiliation of independent accounting and consulting firms in the United States.