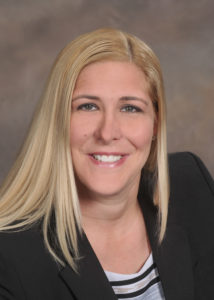 ALBANY, New York – January 13, 2021 – BST & Co. today announced that Kimberly Wright has been appointed partner in the tax department at the Capital Region-based financial and management consulting firm. Wright formerly served as senior tax manager and originally joined BST in 2008.
Wright has 15 years of experience in partnering with clients to assist with their tax needs, with a particular focus on multi-state entities, c-corps and individuals. Along with her years in public accounting, she previously served in the corporate tax department at Trans World Entertainment Corporation.
"For the past twelve years, we have been fortunate to have a person like Kim play an integral role on our tax team," said Ron Guzior, managing partner of BST & Co.  "In addition to handling our largest and most complicated tax clients, she is the "go-to" person for state and local tax matters and performs key management functions in the tax department. We congratulate her on this new position."
I am thrilled to continue my work with BST in this new role," said Wright. "This career chose me as I love both numbers and to help people. Each day I learn something new that I can apply to how I work with others."
Wright earned a master's degree in accounting from The College of Saint Rose. She is a member of the New York State Society of Certified Public Accountants and the American Institute of Certified Public Accountants.
She is also a graduate of the Rensselaer County Chamber of Commerce Leadership Institute and serves on the board of directors for the Capital Region Arts Center.